Do you have a signature perfume? I've had a few, and each of those scents now has the power to take me right back to an era of my life like no photograph ever could. As I've hit midlife, I've drifted a bit, and wondered if it's time for a new brand, but I've never hit on something that feels exactly like me now. So when Dolma Vegan Fragrances contacted me to trial their Discovery Set, I jumped at the chance to experiment on finding my new signature perfume.
Advertorial content: This post is in collaboration with Dolma Perfumes, who gifted me their perfume Discovery Set in return for an honest review.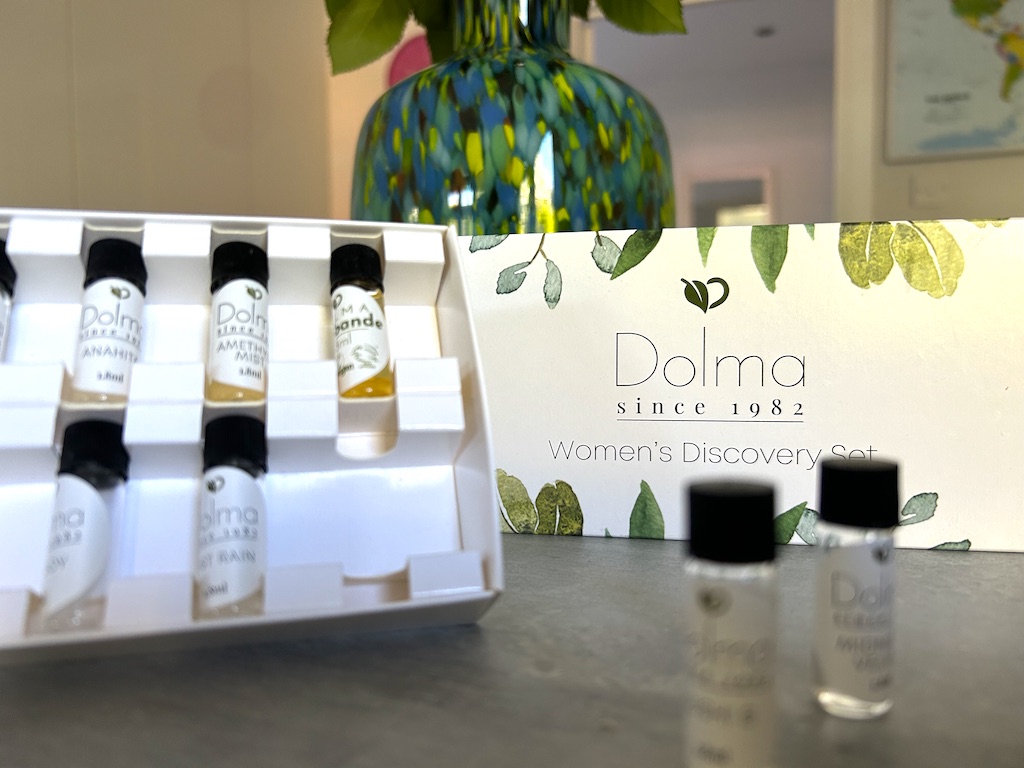 Who are Dolma Perfumes?
Dolma Vegan Fragrances produce a collection of vegan and cruelty-free perfumes ranges from deep winter scents to light and airy summer feels. They're suitable for both men and women, and retail between £15-75 per bottle. I love the fact that there are price points to suit every budget. They're also climate-positive – for every sale, they plant a tree and support a climate-positive workforce, meaning each and every person at Dolma's personal carbon footprint is taken care of through the various notable initiatives at the carbon footprinting organisation Ecologi.
What's in the Discovery Set?
Dolma's Discovery Set is a collection of all 12 perfumes in 1.8ml bottles, enough for 3-4 wears, so you can really get a feel for what you like. (There is also an Aftershave Discovery Set). The set retails at £32.95 and comes with a voucher for 30% off a full size bottle once you've chosen your favourite.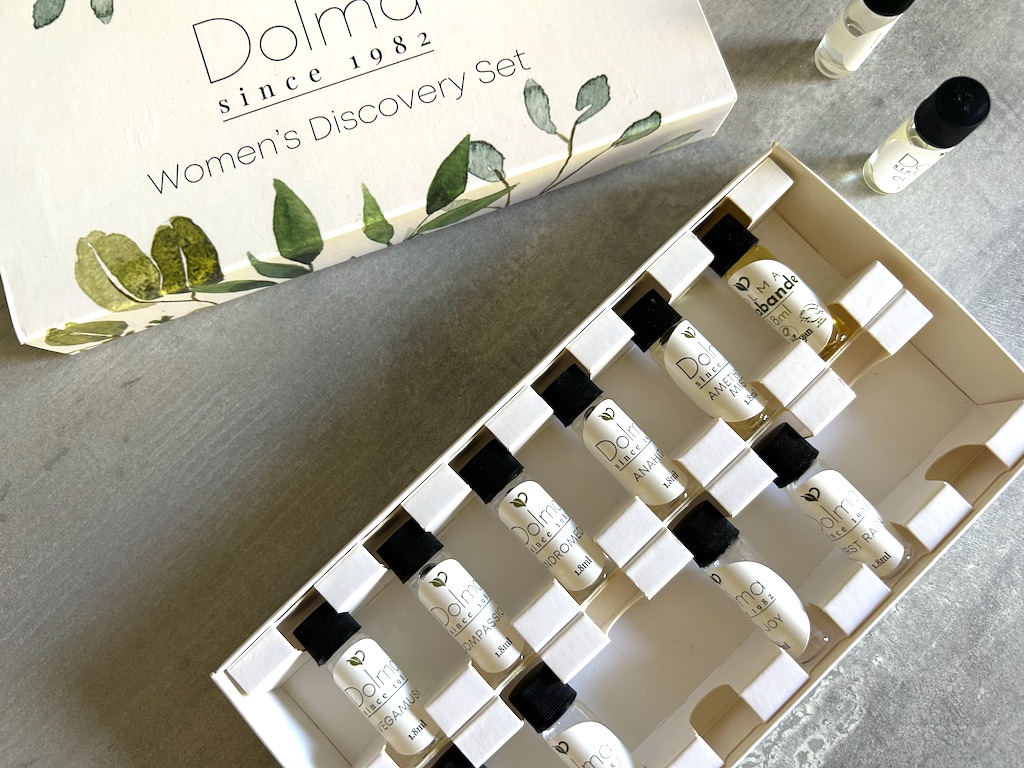 I really took my time, using each of the perfumes a couple of times before sorting them into an order of preference and testing my top 6 again (what can I say? I like to be thorough!) It was wonderful to experiment without the need to sneak in and out of Boots every day feeling a bit like a shoplifter. (Please tell me it's not just me who nips into Boots for a surreptitious spray when I've forgotten to put perfume on before leaving the house?)
I toyed with some of the heavier, sweeter scents. They reminded me of 'date night' when I was a teenager and had a perfume I always wore as my lucky (read superstitious) charm for parties. I cringe a bit, remembering that, but love that my sense of smell took me down memory lane to a time when life was much simpler – although it didn't feel simpler at the time!
Eventually, I narrowed it down to two favourites – Sun Joy, and Light Bloom. The whole process has been so much fun; really thinking about what I like, and how I want to present myself to the world going forward. Sun Joy immediately appealed due to its fresh, zesty scent – a bit like CK One, which was my staple through the 90's. Anyone else? Light Bloom is more floral than I've chosen before, but not so flowery that I feel like my Grandma! I like the shift from my usual citrussy inclinations, and it feels a bit more grown up – especially now that my teenage daughter is enjoying similar fresh scents in her own perfumes. I'm still working on which will pip the other to the post, but one of them is going to be my new signature perfume.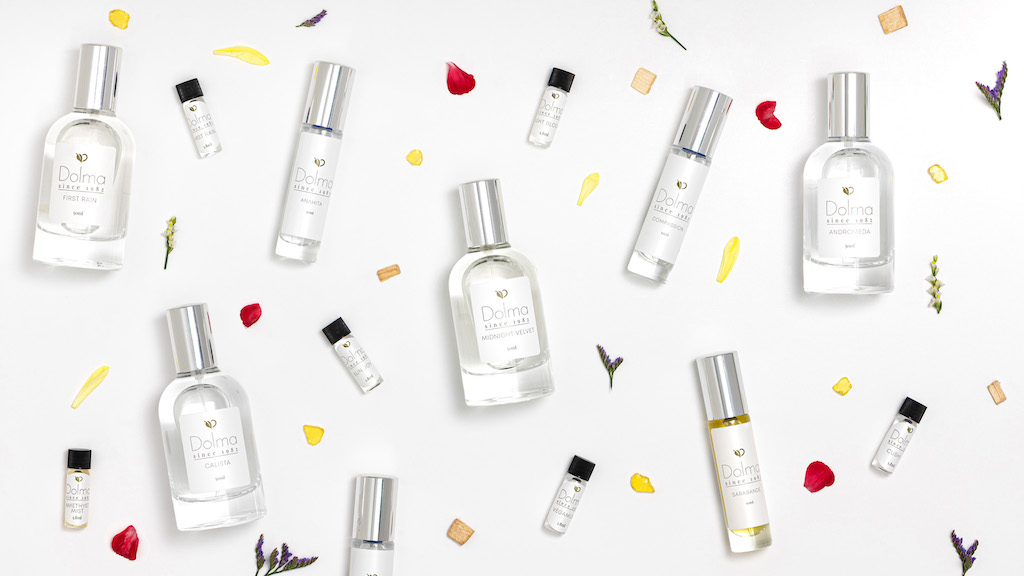 What's your signature perfume? Have you changed it over the years? And what do you think is a great scent in midlife?
You can find Dolma Vegan Fragrances here.