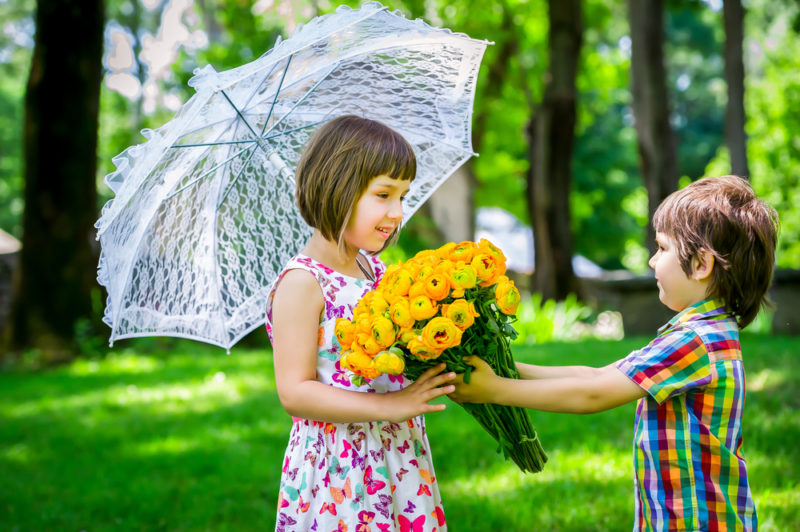 I remember very clearly the first time I was sent proper flowers. I'd had flowers from my Dad when I passed my driving test, but I'd never been the recipient of a bouquet delivered by the flower shop, complete with gift card, and it was something I had longed for. In my mind, flower delivery was for wedding anniversaries and thank you gifts, and I held out no hope. I must have mentioned it, though I don't remember. All I know is that someone paid attention.
They came the day of my 18th birthday. A boy at school. We'd exchanged ill-timed crushes, I'd moved on a little, he still sent Valentine's cards, I was still secretly pleased. I blushed hard at the door, and wondered how to explain it to my family without opening up a can of worms, and questions I didn't want to answer. I'm not even sure how I thanked my admirer; I have no recollection of that part, but there must have been some awkwardness at school the next day. I hope I did, and if he ever reads this, he deserves to know the impact he had on me that day, even if it didn't lead anywhere!
I've thought about this often since having a daughter. Ever since she was three, she's always added flowers to the shopping list for Mother's Day. She thinks they're special, and I think secretly she has the same longing as me, even at such a young age. I had a tiny bouquet of colourful gerberas made up for her to carry at her brother's christening, and she loved them. She coveted my calla lilies when we had a second wedding celebration. Her dad bought her a florist's bouquet when she was diagnosed with type 1 diabetes, and she was touched. And she sometimes asks for flowers for her room.
I'd love to be the one to send her that special bouquet, and see her face when she takes receipt. But something in me thinks she deserves that moment, when she's older, when some boy thinks enough of her that he wants to make an impression. When they arrive out of the blue, and make her heart flutter. I might cry that day. But I'll have to pretend I'm not interested in case she refuses to tell me about him!
Find out more about flower delivery, and why everyone needs flowers, at least once in a lifetime.