GIVEAWAY NOW ENDED
It's easy to lose track of how much you're spending when out shopping for things you love.
Whether it's a jacket you've been staring at in a shop window for the past few weeks or that impulse purchase on the way to the checkout, your tightly controlled budget can quickly be forgotten – and this doesn't just happen on the high street. With months of darker, colder evenings ahead, it can become all too easy for energy bills to rise far beyond the expected – especially as there's no price tag to keep you in check.
So, I want to show you how difficult it can be to keep a track of your spending without any idea of how much things cost.
Lots of craft ideas for kids and teens
My shopping haul
This is what I bought yesterday when I was out shopping for craft supplies. I went without GG, knowing how many things she will want to add to the basket when faced with her dream shopping trip. Second only to splurges in New Look, shopping for craft materials is her favourite way to spend a morning, and afternoon, or indeed, and entire day. My credit card usually gets dented, even though I try hard to disappoint her with my restrictions.
As usual though, even without her influence, I managed to buy much more than I was intending to.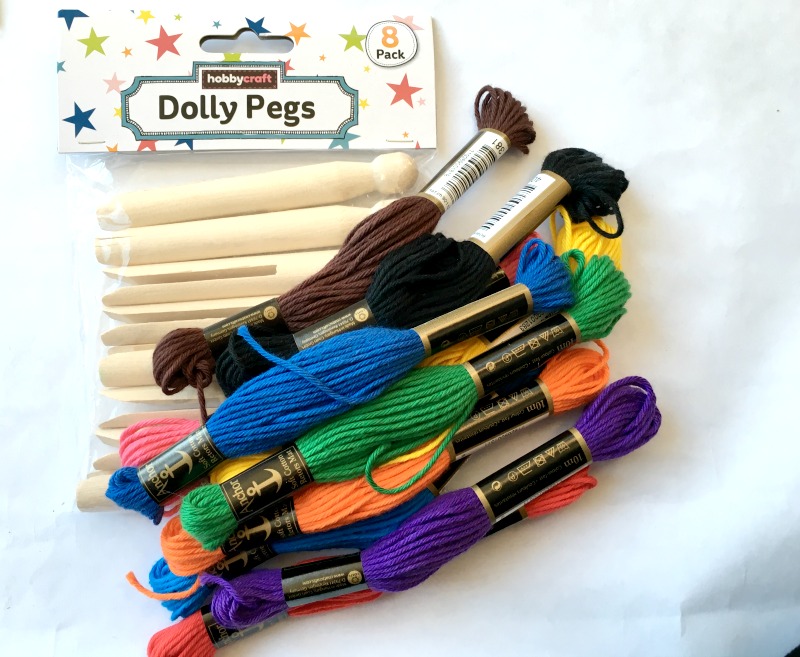 You can make your own worry dolls, with dolly pegs, embroidery cottons, and pipe cleaners, with a bit of tacky glue.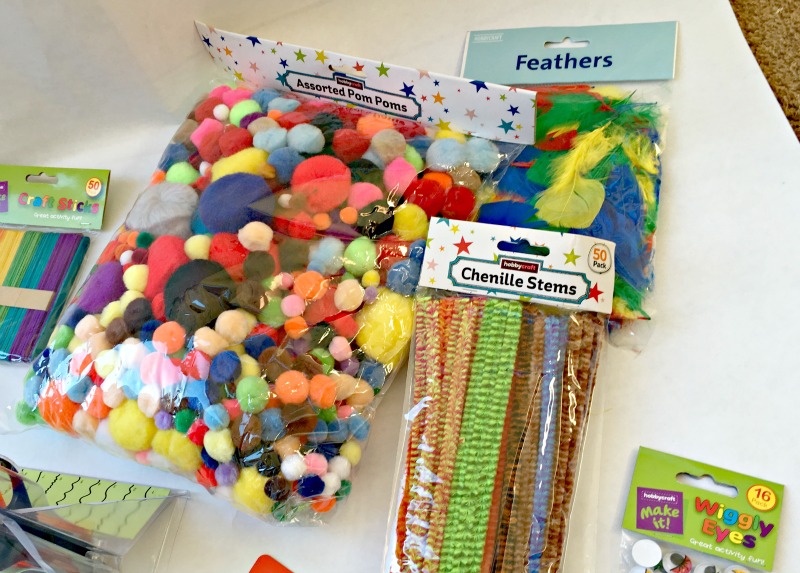 Keep younger kids happy with a bumper bag of pompoms, wiggly eyes, pipe cleaners and lolly sticks.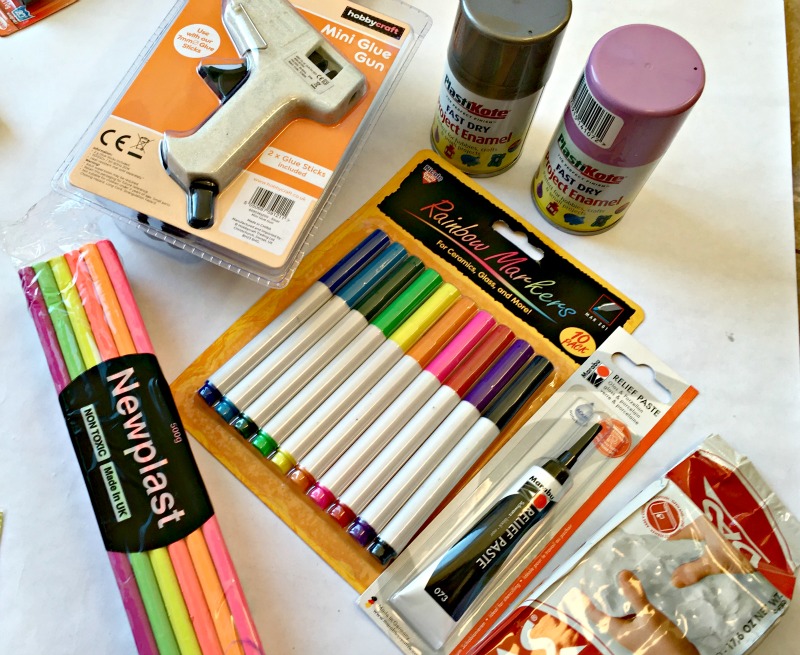 Tween girls will love making this jewellery tree, with glass paints, clay, and spray paint. A glue gun is always handy too.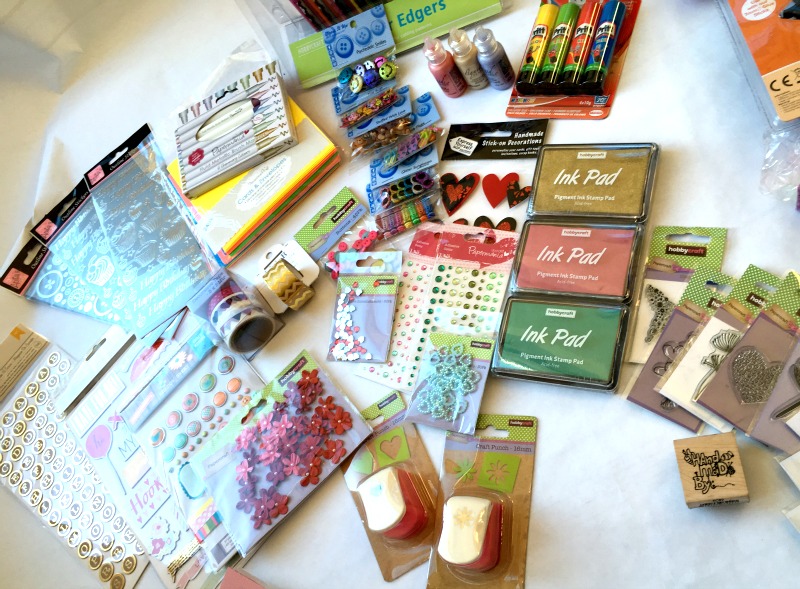 Card-making never gets boring, especially with all these gorgeous bits and pieces! There are lots of stickers, Washi tape, buttons and gems, a bumper pack of card blanks and envelopes, my daughter's favourite thick typewriter font stickers (great on the jewellery tree), glue, 3D paints, metallic paints and pens, a great set of paper edging scissors, ink pads and stamps, and a couple of pretty hole punches. As you can see, I got a bit carried away here!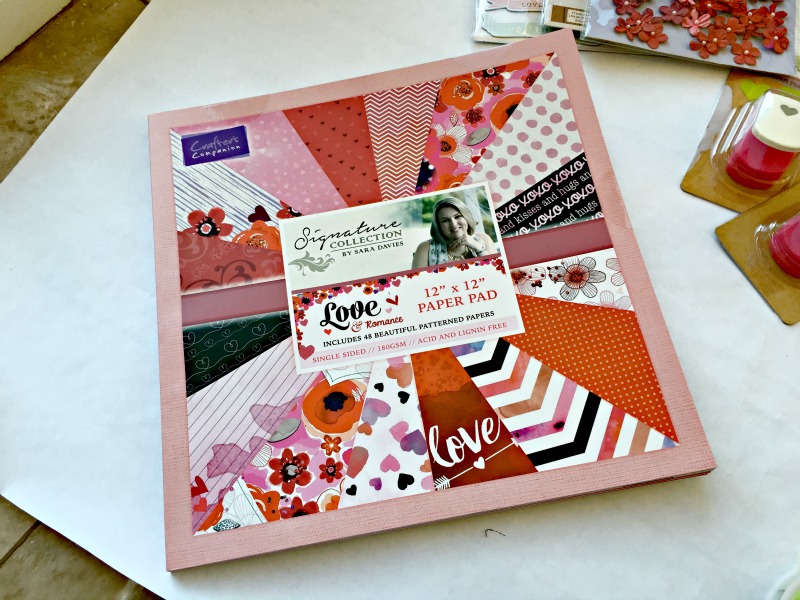 And when they're a little older, and love to plan, scrapbooking is the thing. This lovely pad of designer papers was a hit with GG!
Thankfully, for those of you wanting to get a grip on how much you spend on energy, help is at hand. E.ON's smart pay as you go meter allows you to keep tight control on how much you spend on energy by showing exactly how much you're using in real time.
All of which means you'll have some extra cash to spend on the things you really love…
GIVEAWAY NOW ENDED
This competition is brought to you in partnership with E.ON. See if you could save money with their gas and electricity deals today. You can also follow them on Facebook and Twitter.
Terms and Conditions
1. Entry is open to UK residents only, excluding anyone professionally associated with Actually Mummy or the promoter. Entrants must be over the age of 21, and will be asked to confirm a date of birth if successful. This is due to the inclusion of scissors in the haul.
2. One winner will win my entire shopping basket. The prize is non-transferable, non-refundable and there is no cash alternative.
3. The competition starts at 12.01am GMT on Wednesday 20 January 2016. and closes at 11.59pm GMT on Tuesday 2nd February January 2016.
4. Entry is free and must be made by commenting on this blog post answering: 'What do you think is the total value of my shopping haul?' The winner will be the guess closest to the actual total.
5. The winner's name will be available on request. By entering this competition participants consent to their full name being available by request from Actually Mummy.
6. All entries will be recorded using Rafflecopter and the winner must have commented on this blog post for their entry to count. Only one entry per person will be allowed.
7. If more than one winner guesses the correct amount the winner will be chosen by using a random number generator built into the Rafflecopter widget and will be contacted direct on the email address provided. If
the winner does not respond within 7 days a new winner will be drawn.
8. The prize will be sent within 28 days of receipt of the winner's address.
9. In the unlikely event that the prize becomes unavailable the Promoter reserves the right to substitute a prize of equal value. E.ON reserves the right to amend or withdraw the competition at any time without notice or liability.
10. The Promoter's decision on all matters is final and binding on all entrants. No correspondence will be entered into.
11. Entry to this competition confirms that participants have read, understood and agree to be bound by these Terms and Conditions.
12. The Promoter reserves the right to disqualify any entrant and / or winner at its discretion and without any notice in accordance with these terms and conditions.
13. This competition is governed by the laws of England and any dispute shall be governed by the English courts.
14. The Promoter is:
E.ON UK
Westwood Business Park
Coventry
England
*Disclosure: I have been compensated for my time in administering the competition.
SuperLucky Blog Giveaway Linky