I yelled at my children this summer. I yelled so hard I thought my head would burst, and I made them cry. I was ashamed of myself almost instantly. But the bickering had become incessant. It felt like all I ever said was "Walk away. Just ignore. Move away. Stop." And I it just continued. I felt invisible. My children just couldn't seem to help themselves for picking at each other, poking, pointing, grumbling, criticising.
But then we took a holiday. And on our return I found these pictures in my camera: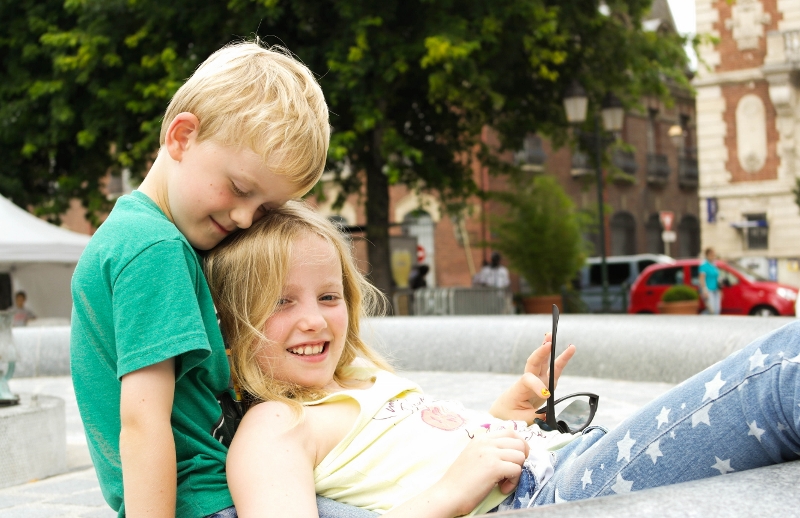 Hanging out in the empty fountain at Lisieux, in Northern France, waiting for a tour of a chocolate-making shop, they stopped their warfare for long enough to laugh together. To play, to muck about, to do the things that children do. To enjoy each other's company.
Sometimes it's hard to love each other. But they do…
I'm sharing with Katie at Mummy Daddy Me, where other's are linking their sibling posts.