We have the most beautiful children's book in our house. When you read the words personalised children's book you automatically think "Toy Story with my child and his three best mates names inserted strategically along the predicable narrative" but this is a story with a huge difference. For every child's name, there is a different story.
Lost My Name is a lovely story about a child who wakes up to find that the name on his door has gone, and with it, his memory of what his name is. He embarks on an adventure to find his name, meeting strange and wonderful creatures along the way. Whoever he comes across has something to gift him, and by the end of the book he has his name back.
My Bug came to this fresh, with no idea about the story. The look on his face as realisation dawned that he was collecting the letters to spell his own name was even more precious than his obvious delight at the beautiful illustrations.
Over 200 illustrations were created to make these books, each with their own part of the storyline, so that any boy's or girl's name can make an individual story for your child. It really is the loveliest book.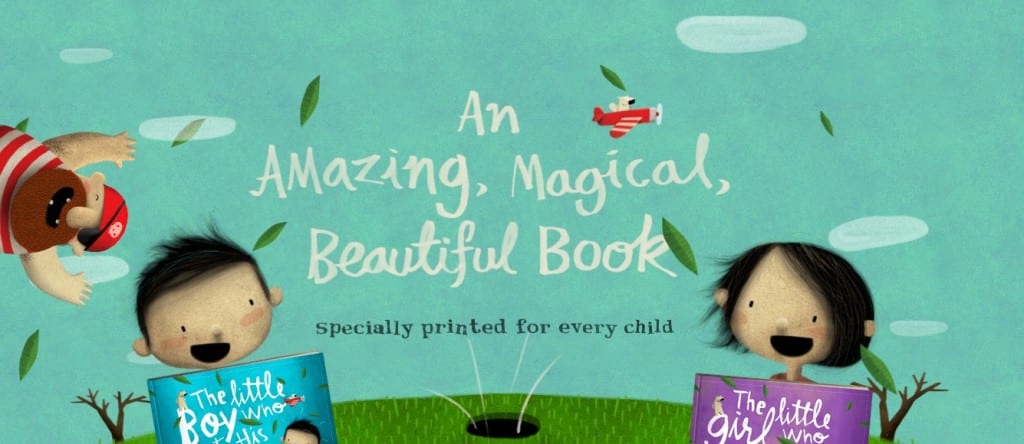 Now, this would make an excellent Christmas present for a child of any age up to the age of 6, but I think even GG would quite like it – there's something about having a book of your own name that feels quite special.
You will have to order quickly though if you'd like it in time for Christmas. The last date for creating your personalised children's book is 1 December to guarantee Christmas delivery. Ordering via the website is simple – just input your child's name and a preview is generated straight away. The book costs £18.99, and it really is going to become a treasured favourite.
Disclosure: we were given a book for the purposes of review. All opinions and editorial content are our own.