It's easy to think that Beaches Resorts is all about you. Whoever you are. As a parent, it was ALL about me: the cocktails brought directly to me at the poolside, the restaurants, the comfy sun-loungers, the stunning beach, and the kids clubs that actually felt welcoming enough for my kids to want to go there, and safe enough for me to let them. Yep, it was all done for my benefit.
But actually, I'm pretty sure the kids thought the whole resort had been put together with their particular desires in mind. Here's what they loved:
7 Best things for Kids at Beaches Resorts Negril
1. The Kids Pool
Pole position has to be the kids pool. There are 3 pools at Beaches Negril, and the main pool welcomes children, but we never went there. The kids called the shots on this one, and it had to be their pool every time. Here's why:
For kids: the swim-up bar, with no less than 9 mocktails, a help-yourself Mr. Whippy ice-cream machine, and fizzy drinks dispenser; daily games and treasure hunts organised by the kids club team; loads of floats (you know all those pools on holiday that don't allow inflatables? Not here); a lady who brings you drinks when you can't be bothered to get your own…
For parents: the pool is small enough that you can see your offspring from any sun-lounger, big enough to never feel crowded, and manned at all times by a lifeguard who is totally on it as far as safety is concerned; towel a bit damp? Get yourself another one – or three, any time you like; and there's a lady who brings you drinks (and not just mocktails) when you can't be bothered to get your own…
2. The Slides and Water Park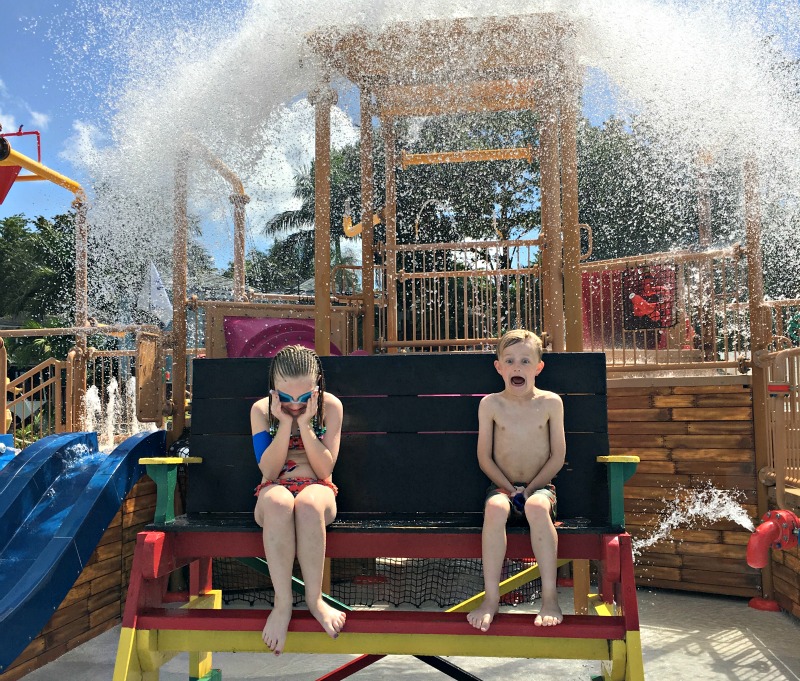 For kids: there are two long water chutes, one fast, one slower, neither of them scary, both of them fun; a lazy river you can cruise in or out of an inflatable; and a water park with smaller slides and water jets – hold onto your swim shorts!
For parents: all three areas are manned by separate lifeguards, and are right next to the kids pool, so if by chance you doze off post daiquiri it's a pretty safe bet that your kids are safe, even if you don't follow them the 5 metres to the slides; you can also see the water park from the beach; it's where all the other kids will be, so there's a strong possibility yours will make friends and not require you to play hunt the flag in the water jets with them.
3. The Xbox Lounge
For kids: wall-to-wall Xbox stations featuring lots of the most recent games, they'd have been happy in here for hours. Although not all the consoles were working, it wasn't busy, so they were never bored.
For parents: a bar just round the corner in case your kids need you. Ahem.
4. The Breakfasts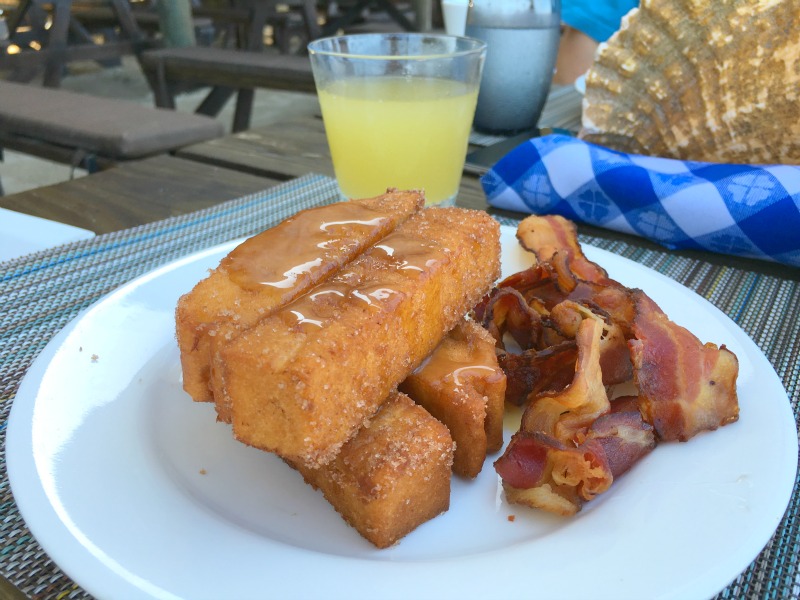 For kids: whether it's the Cinnamon French Sticks at Stewfish, or the child height pancake buffet at The Mill, with cute mini tables and chairs set just for smaller guests, right next to their parents, breakfast ends up being the biggest meal of the day. How could it not, with so much amazing choice?
For parents: all of the above, plus Mimosas. Read our review of the food at Beaches Negril here.
5. The Beach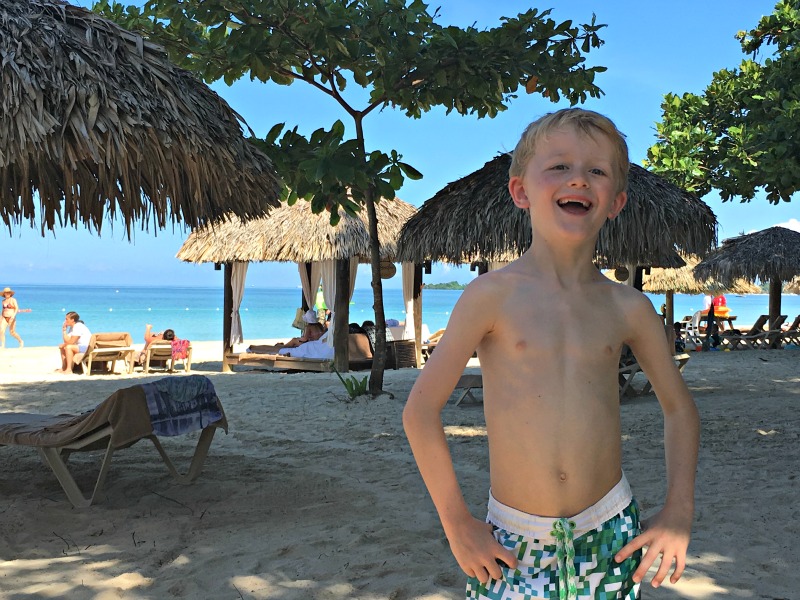 For kids: the water is like a bath, it's the perfect mix of shallow and chest-deep, and there's a sectioned off area so no cheeky paddle-boarders invade your space.
For parents: again, it feels safe, there are lifeguards, and security guards to ward off too many approaches by locals selling parasailing experiences or wooden carvings (though you might want to partake). You can leave the beach to explore, but you'll have to sign out and in again with security as you wander past. Again, it's probably worth it – the hair braiding for one is less expensive off-resort. Oh, and there goes that lady with her drinks tray again…
6. The Watersports
For kids: there's not much kids can't partake of here – water skiing has an age limit, as does diving, but snorkel trips to the reef, kayaking, learning to sail, and the Wildcat (oh yes, you definitely want to do that one) are all included.
For parents: the Wildcat is the most fun and it is safe – they will only go as fast as you want them to, and despite the screams in our video, we were having the best time.
7. Learning to be Scratch DJ's
This is an extra cost, but it's worth it for the kids to get hands on with high tech kit they probably haven't touched before. Ours were completely absorbed and could easily have spent longer than the hour they had learning the techniques. They leave with a CD of their recordings, a certificate, a t-shirt, and a DJ dog-tag. And what boy wouldn't want to get his hands on all this kit?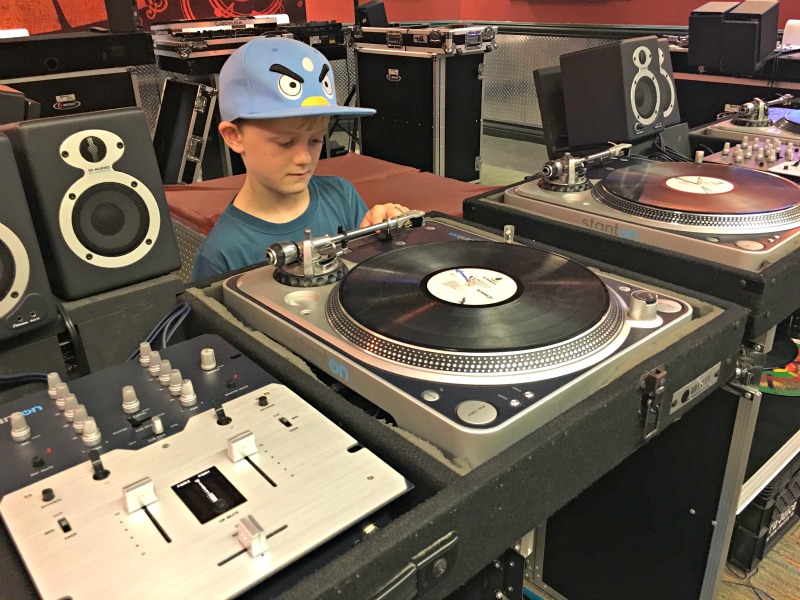 There were tons of other things, the kids loved. My daughter was thrilled to be included in the Red Lane Spa offering, and whilst nails is the obvious choice, she's a girl after my own heart, and likes a massage (in the UK it's difficult to get a massage under the age of 14 and it makes her sad). So we booked a Mother/Daughter massage in a double treatment room, and while I relaxed with citrus oils, she chose Whoopie Cream and came out smelling like a cookie. As you would when you're 11.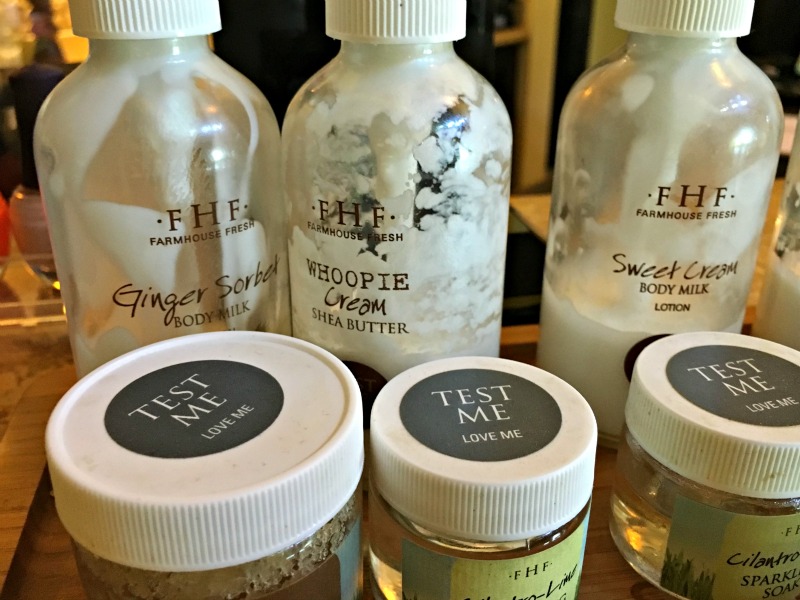 One last thing to mention is the Sesame Street experience. Ours don't really watch it, but they still enjoyed their breakfast with the Sesame Street characters (an extra charge), and could have been tucked in by one of the characters if they'd chosen. They toyed with the idea of inviting Big Bird to their bedside to see if he would fit through the door to our suite, but declined the opportunity at the last minute! Katie at Space In Your Case found the Sesame Street Tuck-In a magical experience when they booked it at Turks and Caicos for their younger children. Not to be outdone by our kids, Jason and I insisted on our moment in the flashlight: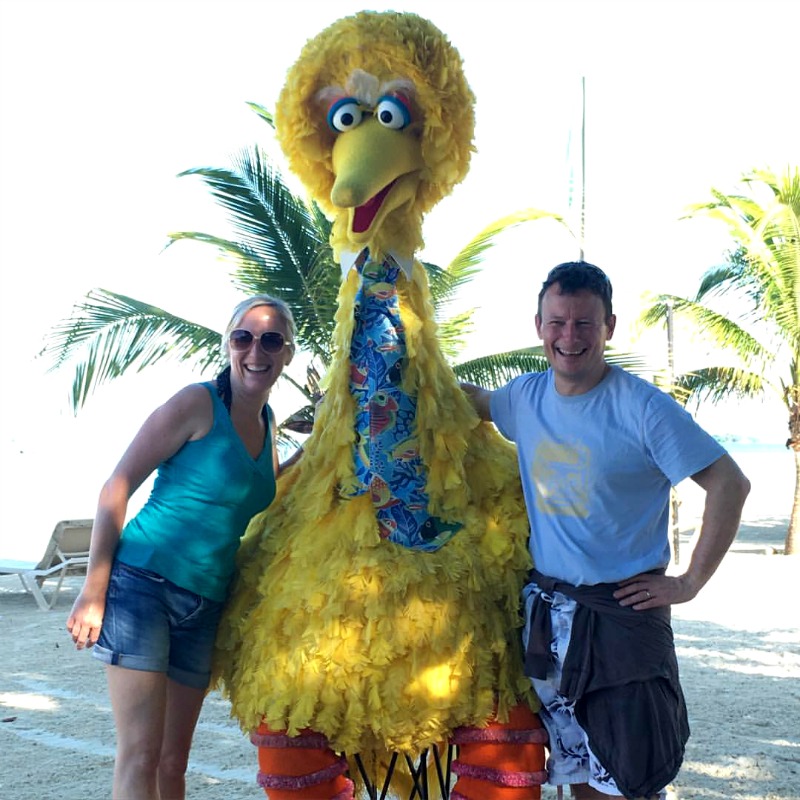 Stay at Beaches Resorts Negril
Our stay at Beaches Negril was courtesy of Beaches Resorts. Seven nights' accommodation at Beaches Negril Resort & Spa costs from £5,735 for a family of four (2 adults and 2 children). Price includes Luxury Included® (all-inclusive) accommodation in a Negril Premium Double Room, return economy flights from London Gatwick with Virgin Atlantic and return resort transfers. Subject to availability and valid for travel in June 2016. To book or for further information on Beaches Resorts call 0800 597 0002 or visit www.beachesresorts.co.uk.