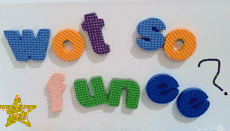 I wrote a post recently about how parent's birthdays are so much better now that we kids are involved. It must have been so boring just waking up late and going out to dinner before we came along. Anyway, I neglected to showcase the birthday greeting I wrote for Mummy, and she found it both touching and funee, although quite what there was to laugh about was beyond me at the time. Grown-ups! Expatriating!
So here it is, the finest birthday greeting any Mummy could want from her child (apart from the early start, the squeals of delight, and the opportunity to finish off my macaroni cheese):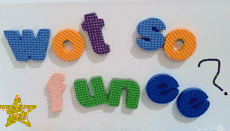 Link up your own #funee posts with the linky tool below. Steal my badge from my sidebar and leave a comment after you have linked. If you're new here check out the Wot So Funee? main page then come back and join in the fun! Feel free to add any funny post you want to share. Just include a link back to this post or paste the #funee badge into your own. Then go and share the giggles!
Click here to enter your link and view this Linky Tools list…
Powered by Linky Tools
I am also linking up with Tropical Mum, and Mummy Mummy Mum, who both do  fun link-ups.