Last night I had one of those dreams that stays with you after you've woken up. I don't know what I was doing, but I do remember that I was wearing a necklace that I owned as a teenager in the 80s. As I drank my coffee this morning I couldn't shake that colourful piece of plastic jewellery (I already know you know the one I mean!) from my mind.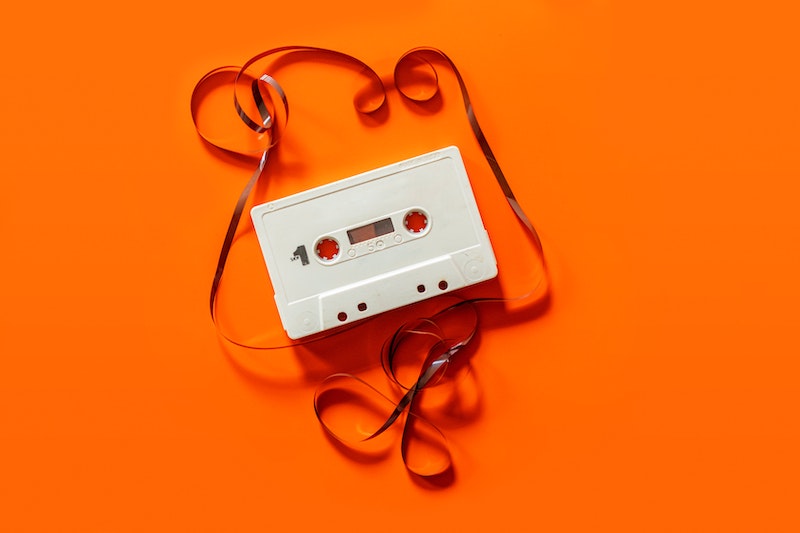 And I ended up down a rabbit hole of my youth, reminiscing about all the things that seem alien now, that were once an absolutely essential part of life as a teen in eighties. Here are 72 things that will only resonate with you if you also were a teenage girl in the 80s. How many of them do you remember? And have I missed any?
How many things have you forgotten from the eighties?
Go through this quick checklist to see how many things you remember from your youth:
Things you owned if you were a teenage girl in the 80's
A necklace that looked like it was made of Skittles: before Skittles even existed! Failing that, a string of chunky red and black plastic beads.
A haircut that needed its own set square: Remember this?
A shaggy perm – the alternative if you were more Bananarama than Human League.
Scented erasers – classrooms full of teen girls sniffing rubbers… Hmmm.
What you wore if you were a teenage girl in the 80s
A Ra-Ra skirt – like a short gypsy skirt but with only one tier.
Puffball skirts – like a Ra-Ra but filled with net and the hem sewn back up inside the skirt. You had to see it to imagine it.
Jeans with piping on the outside seam – red or white.
Bat-wing jumpers – with asymmetric neon patterns knitted into them.
Boilersuits – or 'parachute' pants (lots of zips and pockets). Probably covered in custom patches you'd begged your mum to stitch on for you.
Pedal pushers – stretchy, in pastel colours like lemon and peach.
Ripped jeans – but not like today's. Ours had floral patches under the holes.
A soul belt. Instead of notches, it had loops and you threaded the end through so that it hung down on your leg just right.
Sailor dresses – drop waist, big collars, stripes or spots.
Velvet Knickerbockers – go on, I know you had them. And you had to wear them with…
A frilly white blouse – and I mean giant frills cascading down the front. Very Prince Charming!
Long black pencil skirts – so tight you couldn't walk.
Spray on jeans – as in skinny, but so skinny that today's teenagers would do a double-take at how cool their mums were before skinny jeans were too old to be cool any more!
Net underskirts with broderie anglaise on the bottom – to make your skirt puffier, but they had to hand at least an inch below the hem and be seen!
A tank top – oh how I craved a tank top. So badly that I knitted one myself. It was burgundy…
Bermuda shorts – with little turn-ups.
Box pleat skirts – to go with your tank top and over-the-knee socks. I wanna go baaaaaack!
Ankle warmers or leg warmers – usually in neon colours.
Over-the-knee socks – which you usually shoved down to make super baggy socks, or wore with an elastic band to keep them up (and then added ankle warmers – baggy ankles were essential for some reason).
Pixie boots – slouchy ones were the best.
Doc Martens – (my teenagers will now abandon their Docs in horror)!
Jelly shoes – I was never allowed them. My mum made me wear Hush Puppies till I was 18.
Red braces – until you got twanged more than twice.
A snood – is it a scarf? Is it a hat? Is it a mini-skirt?
Lace Fingerless gloves – thanks Madonna!
Odd socks – the brighter the better, neon ideally.
Banana hair clips – head upside-down and clip. They gave you a kind of waterfall ponytail.
Colour-changing t-shirts – so people could see where you'd been sweating?
Your collar up – usually your dad's shirt, with a string of pearls on the outside, and a Benetton sweater tied oh so casually around your shoulders.
A scarf over one shoulder – even dafter. You had to pin it to your shirt to make it stay there.
Massive silver hoop earrings.
Health and Beauty products you used if you were a teenager in the 80s
Toners or Shaders – Toners worked best, and Mahogany was the colour of choice.
Sun-In – for when the Shaders didn't work on your too-mouse coloured hair.
Elnett Hairspray– to give your perm a nice concrete effect.
Peel-off facemasks – some of us couldn't convince our mums to buy those, so we just used School Glue (ahem).
Blue eyeliner and mascara – you applied it in the school toilets because your mum would have had a fit.
Rollerball lipgloss – sticky and usually smelling of strawberries.
Dewberry oil from the Body Shop – every girl smelled of it.
Bodyform – I can still sing the jingle but it never made me feel like playing tennis in a short skirt.
Bath pearls – they looked cool but went slimy in the bath and left you with bit of 'phlob' stuck in the plughole.
Soap on a rope – much nicer, and smelling of lemons if you bought Bronley.
Revlon Flex shampoo – it gave you hair like Farrah Fawcett and made you fly on beaches (allegedly).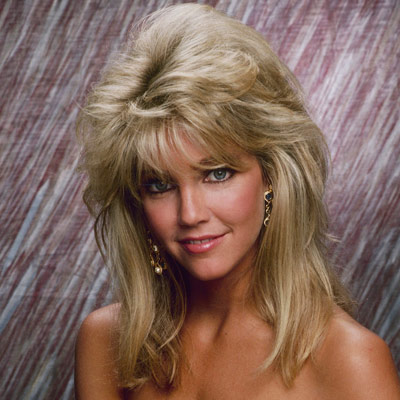 Things you put on your Christmas list if you were an eighties teen girl
Anaïs Anaïs – an upgrade from the Dewberry.
A Walkman – imagine the horror if we made our teenagers today walk round with a small sandwich box clipped to their jeans and told them it was music!
Rollerboots – God forbid you had to make do with strap-on skates and become the loser of the street. (I was the loser of the street – thanks Mum!)
Things you did in the eighties as a teenage girl
Covered all your school books in sticky back plastic – remember drawing out the measurements so carefully to get the perfect angles so there was no overlap?
Spent your 10p pocket money on penny mice, or Gold Nuggets if you were cool and thought you could swing bubblegum past your parents.
Took said sweets haul home to watch Multi-coloured Swap Shop.
Tried to figure out why a Texan bar never stretched as far as it did in the ad, and instead threatened to break your teeth.
Topped up your ice cream with Ice Magic whenever your mum wasn't looking because the spoon crack was much more fun than the eating.
Watched The Breakfast Club on repeat – and pretended you were Molly Ringwald.
Went to parties with glittery polystyrene balls on your hairband. What on earth were Deely Boppers about?!
Learned to snog (or so we thought) from the pages of Jackie and Blue Jeans magazines.
And then wondered if you might get pregnant from it, because sex education in 1980 was basically your science teacher explaining the mechanics. Thank god our kids have PSHE in school now!
Carefully pulled the 'posters' out of magazines to tape to your walls. No one ever bought a poster in the eighties. I had Haircut 100 on the ceiling above my bed.
Filed your school work in an Athena ring binder. Remember the one? With the iconic woman who looked a bit like the girl on Duran Duran's Rio LP cover.
AND you had this photo of a man with a baby somewhere in your life…
Stood by Sindy when that hussy Barbie threatened to become the new, cool, popular doll. Sindy's legs bent so obviously she was better!!
Coloured writing paper – I think this also came from Athena. They had it in every colour and you had to write on it with…
Turquoise ink for your fountain pen.
Went to parties and drank neat Martini Bianco (move over vodka pres).
Begged mint cigarettes off the boys (and I do mean the boys) but secretly craved the 'elegance' of a Sobranie.
Fixed your cassette tapes with a hexagonal pencil.
Illegally recorded the Top 40 every Sunday night – and spent the rest of the week trying to record over the tape at exactly the points where Dave Lee Travis started to speak.
Favourite shops of an eighties teenager
United Colours of Benetton – where you craved ALL the colours in a soft v-neck sweater.
C&A – but it had to be Clockhouse! You could get anything from fishnets to a ski suit in C&A. Actually it was probably our version of Primark.
Chelsea Girl – I'll never forget the weekend Stockport's Chelsea Girl turned into River Island. All the tears!
Richmonds – mostly for the Saturday jobs. Their clothes were never quite neon enough.
That's it! What did I miss?
THANK YOU FOR READING
If you've enjoyed this post and found it useful here are some ways you can say thanks and support Actually Mummy:
Click here to buy me a virtual coffee.
Join our Teenage Kicks Facebook group which includes lots of advice and support for parents of teenagers. You can post your own problems and advice here too.
Click here to leave a review of the Teenage Kicks podcast.
Click here to sign up to our newsletter packed with tips, ideas and support for parents of teens.
Share this post with your friends.
PIN FOR LATER