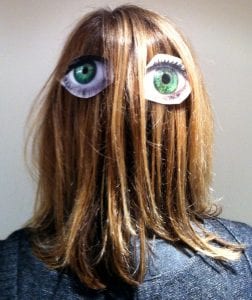 How does Mummy always know everything? Like, that I have some of my Christmas chocolate stashed away in a drawer in my bedroom, in case sleep evades me, or I am woken by the binmen too early. How does she always know when I am telling fibs? How can she tell who hit who first in a sibling scrap? And how come she always, always finds out if I indulge in covert reading after dark?
She tells me she has eyes in the back of her head. She doesn't though. Does she?
This post is inspired by The Gallery at Sticky Fingers.