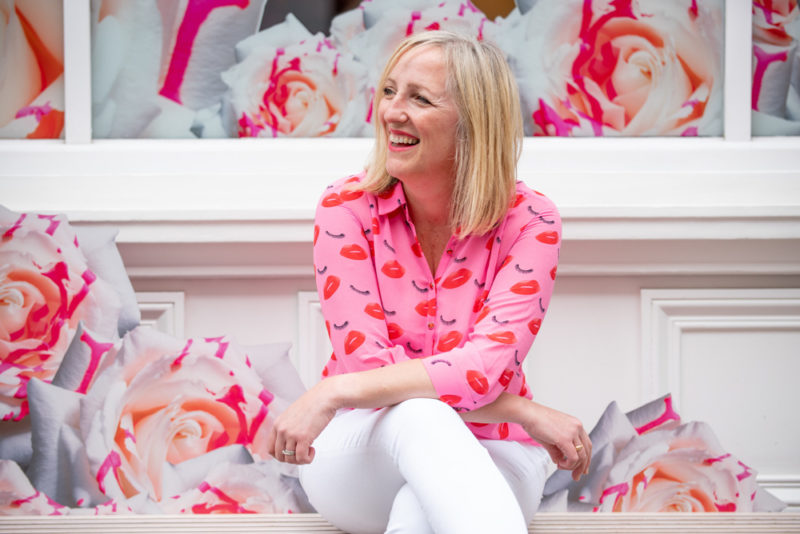 I've taken a long time to get comfortable in my skin, but I've always loved fashion. As a teenager my best friend told me that I was the 'coolest' in our group of friends at school; by which she meant that although I did my homework on time and got good grades, I still found time to argue with my mum over whether or not I should be allowed to shop at Chelsea Girl. At university I became known for wearing hats (it was the eighties), and I colour-coordinated my socks with my sweatshirts. And when I landed my first big job in the city that came with a decent pay packet, I spent it all on snazzy suits in Episode.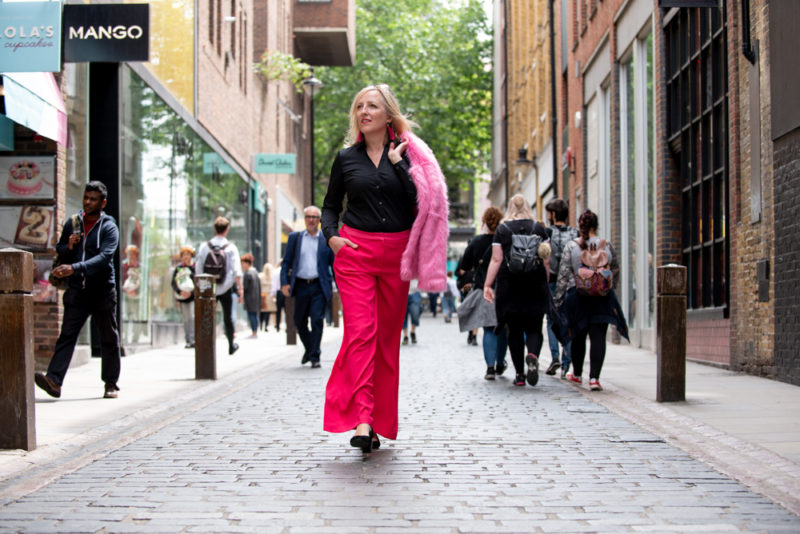 Trousers: Boden. Shirt and jacket: H&M. Shoes: M&S. Earrings: Top Shop.
But I've never been comfortable in front of the camera. I don't know how to stand, or which side is my best; and I'm such a fake smiler that I generally go for a comic pose that looks okay on Instagram, but in a photo album? – not so much.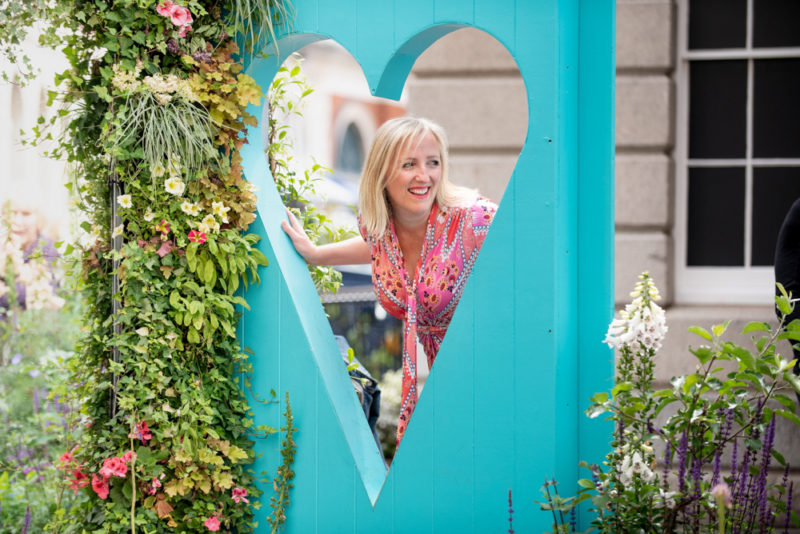 How to look good in photos at 50
Recently, I've upgraded my look, both here on this website, and in real life.  The funny anecdotes of life with small children are now in the past, and writing about teenagers is a decidedly more serious task, so my blog is now much more about me. Rushing around with toddlers, I'll confess I did aim for comfort and practicality in my wardrobe, rather than style, but when I turned 50 I knew that leggings were no longer my friend, and that my skin needed colour to highlight the drain of the years. I wanted to document my progress on here, so I told Instagram that #colourfulmums was a thing, and set about posting selfies. If you take a look, you'll see what I mean by the comic pose!
Top: F&F Clothing at Tesco. Jacket: Gap old season. Jeans: J Brand. Sandals: New Look old season.
If you've ever tried to take a full length selfie shot of your outfit you'll know how that turns out! The best I could manage was a dubious mirror pose in a darkish room with my untidy curtains in the background. The kind that you need a quirky pose and Cherry Healy style to pull off. So my next move was to enlist the help of a professional photographer. It helps that Steph is a good friend – she knows me well, and knows how to make me laugh. Which as you'll see further on, can be both a blessing and a curse, but she puts me at ease quickly.
Bag: Flying Tiger.
With a wheelie bag stuffed full of my best outfits, we descended on Covent Garden and I started my awkward posing. I was ready to feel like a complete geek, and convinced that passers by would assume me to be a vain and narcissistic fool. What I'd forgotten was that central London – and especially the West End – is full of tourists!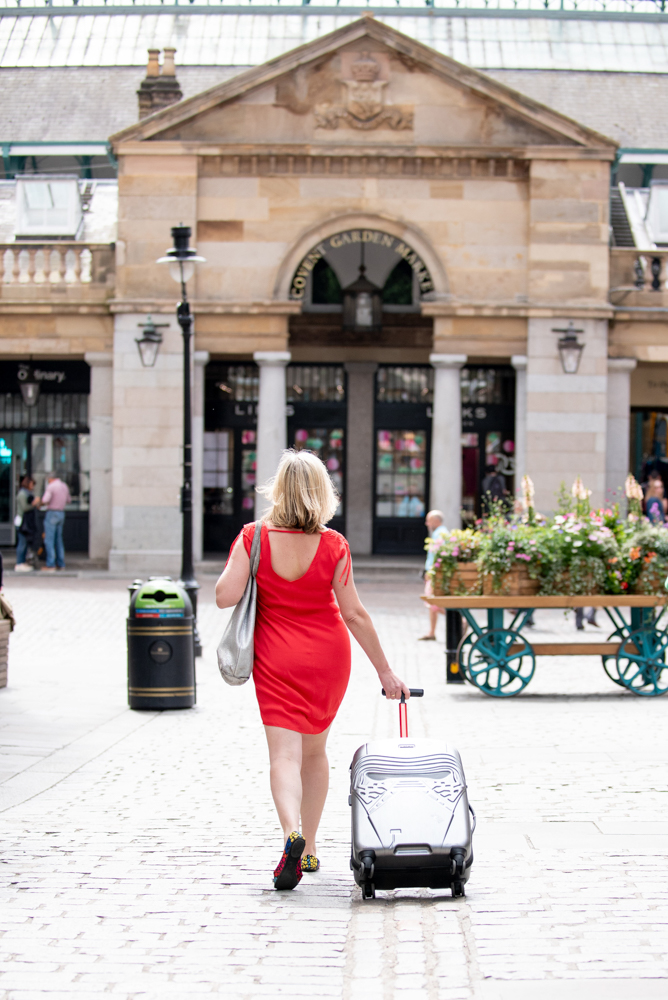 Tourists are interested in everything! Before too long – as I performed crossovers with my feet and swung my hips (professional photographer instructions, don't you know!) – people were noticing, stepping aside, and waiting to cross my path. One of them even stopped to take my picture. I'm sure he thought I was Elle McPherson… *Insert sarcastic emoji*
Dress: b.young at Chloe James Lifestyle
As I strutted up and down the colonnades, those passing travellers became my new pretend friends, and I started to relax into the fun of it all. They weren't judging me – they were in Covent Garden, the centre of spectacle, and they were up for whatever craziness came their way! And so I worked on my catwalk stride. Here are some more of Steph's tips if you want to look good on a fashion shoot:
Cross your feet in front of you as you walk. It feels awkward, but it makes your hips swing, and gives you attitude.
Hang an arm loosely in front of you too. It looks more natural, makes your body move as you walk instead of stiffening, and helps your clothes to skim your belly rather than hug it.
Fiddle with your fingers, or a bracelet. It helps break up the monotony of a pose, and looks like you've been caught in a thoughtful moment.
Look down, then glance up. It means you strike a natural expression. Without that tip I was becoming the queen of a stony gaze.
Here, we were trying to get a good reflection on my sunglasses, but I like the slightly mischievous look it's given me! And about those sunglasses… Outfit changes are tricky business when you're photographing in a public place. We'd planned to use shop changing rooms and café toilets, but we just didn't have time for all that negotiation. So instead Steph held a beach towel up as I hastily shed clothes in corners and alleyways. The trouble with taking a good friend on a photography shoot is that she puts you so much at your ease that you totally forget, as you chat, that you're not at home in your own bathroom. And that's how I found myself wriggling out of my dress, and whipping off my bra, before I realised what I was doing! Again, thank god I had a friend with me, rather than being someone's brand new client!
We tried again in a language school doorway, but after I'd shocked one too many Spanish teenagers with my structured underwear we popped next door to beg favour from the staff at the appropriately named Skinnydip. Who also happen to sell a very cool range of sunglasses!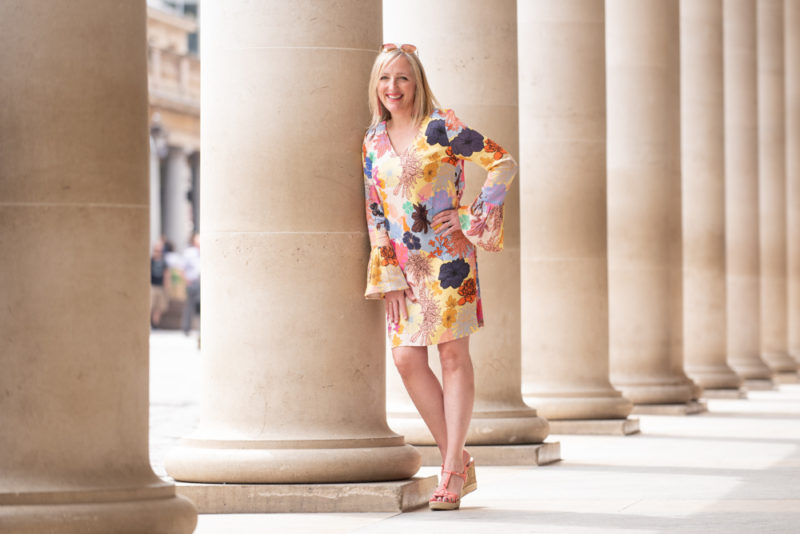 Dress: Stine Goya from The Dressing Room. Sandals: New Look.
Leaning into something is a good tip too – anything to soften that statue mode you tend to go into after a while of trying to pose. I've discovered that there's nothing less natural than trying to look natural for a photo!
Shirt: Traffic People from Earley's Boutique St Albans. 
And once again I was reminded of the value of just going for it. After a while I became so used to following Steph's instructions that I didn't bat an eyelid. I stopped caring about who was looking, and secretly started to enjoy the attention of the one or two people who noticed, and bothered to ask. It's such a great adage for life: most people either don't notice what you're doing, or don't really care, so it's best just to crack on with your mission and stop worrying what anyone else thinks. And of those who do bother to ask, they're all lovely. In this shot I was grinning at a van driver who was finding entertainment in my fake menu-reading, and Steph's crouch-and-balance pose in the gutter. See? If they notice at all, just use people as props!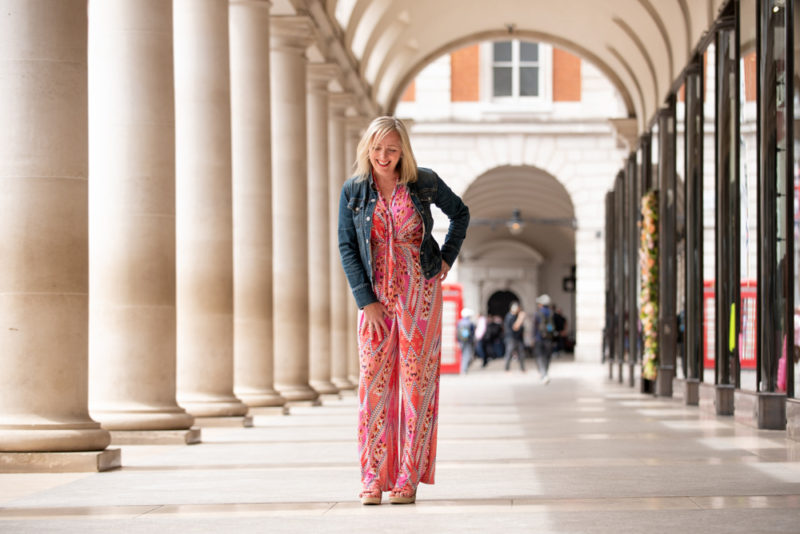 Jumpsuit: Onjenu at Earley's boutique St Albans. 
Have you gained confidence in your fifties and older? I'd love to hear your stories, and I hope this post gives you some ideas to help you feel more confident and look good in photos. Comment here, or come and find me on Instagram – I love finding older women living colourfully and with style!
It might also tickle you to know that I've been commissioned to write a fashion feature for a well-known parenting site. "Not Mumsnet?" you gasp. Well, no, not Mumsnet, but their sister organisation – Gransnet! Take a look at my advice on summer dresses for the older woman here.
Image credits: Stephanie Belton Photograpy.