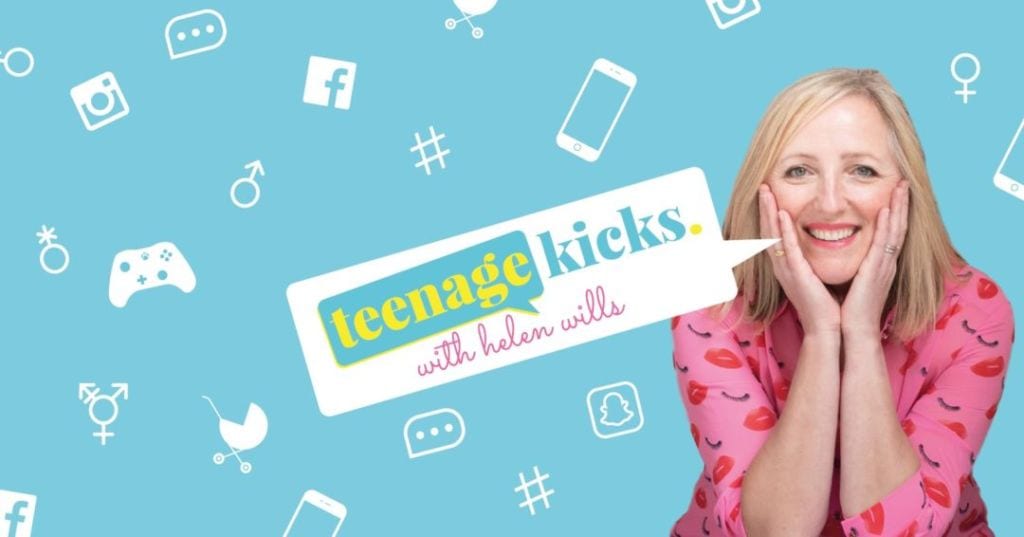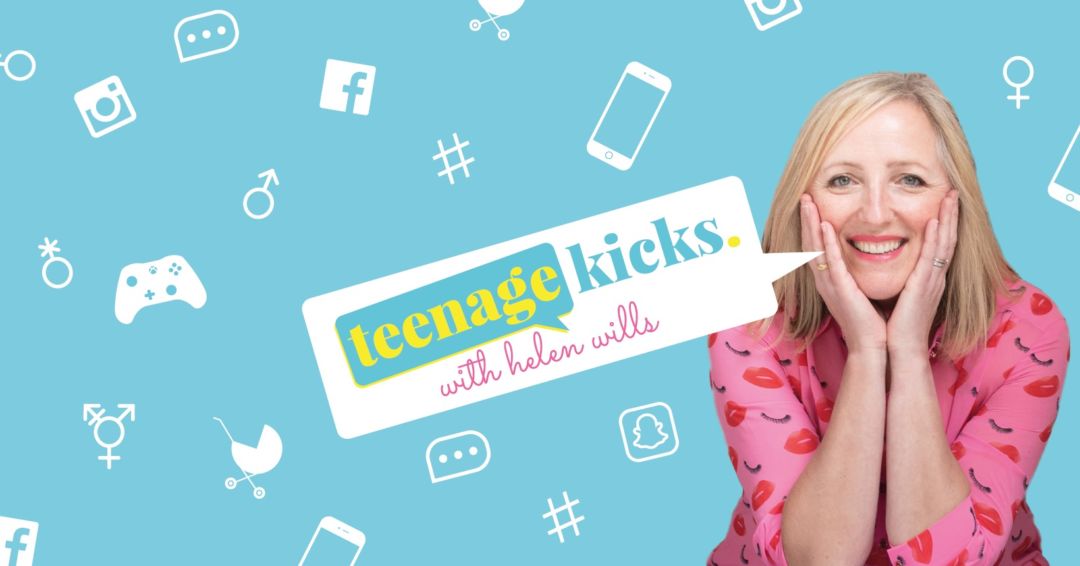 When I started recording my little series of conversations about teenage mental health earlier this year I had no idea what would happen next.
As a mum I've always turned to other parents (AND the internet!) for advice when I've met parenting dilemmas I've found difficult to sort out. And the internet has always delivered for me. Until I got to the teenage years, when all the anecdotal stories – the omg that happens to me too! Moments, and the feeling of knowing that whatever's got you weeping into your cup of tea, someone else is raising a cup in solidarity – that all dries up!
No one talks online about their teenager's problems, because it's all a bit too personal – plus, our kids are now at the age when they can read everything we write about them! But I still wanted parents to be able to search things like "My son's acne is driving him crazy and he's being picked on by his mates" or "My child spends all day in her room – is she depressed?" and find people who've been there too – because I know that there are lots of these people, they just don't want to put their children's dermatological problems out there for the world to see!
So I started searching for actual grown ups who had these problems themselves when they were teenagers, and could talk about them from both the child's perspective, and see where their parents might be coming from.
The result was a podcast that I'm proud to say has had the most wonderful reviews! One parent had this to say on Apple podcasts:
I absolutely love these frank conversations. So much wisdom and great advice. All packaged with wit and fun.
And Anita, a Clinical Psychologist described the podcast as a "Fantastic resource for parents, teenagers and professionals. Really important topics covered, in such an informed and empathetic manner."
And that's my guests for you. I feel truly privileged that these incredible people have opened up to me about some of the hardest years of their lives, so that you guys, my listeners might find something of use to help your own families.
I've had so many emails too from parents who've said an episode has given them hope for a difficult situation their own child is facing. That means so, so much to me, so please, keep them coming! It's so wonderful to know that these conversations are needed, and useful.
So. It's a new series! I am SO excited for you to hear this next set of conversations. Over the next few episodes you'll hear Callum explain how it felt to go through his teenage years with a bad stammer. Hearing him tell me how he said his own name for the first time had me in total goosebumps.
And listening to Michelle talk about growing up in a totally white community, with an absent black father really made me stop and think about how it might feel to be a bi-racial teenager in a white person's world.
There's golden advice for teenagers too. When I talked to Victoria about her anxiety as a teenager, she had a beautiful message for her younger self, and for all teenagers out there. Keep listening for that one in a few weeks time.
What's in store for the first episode?
Well, we're starting with a big one. In the first episode Mark Lemon talks to me about the murder of his father when he was just 12 years old. It's a distressing topic, but Mark talks so positively – and very honestly – about how he's coped with his grief and well and truly turned it into his superpower. It's available now so go and have a listen. I PROMISE you'll come away feeling inspired.
How to listen to the Teenage Kicks podcast
If these conversations sound helpful to you, hit subscribe wherever you find your podcasts, and I'll drop into your feed every week with new stories and insights into teenage life. And if you like what you hear, I'd love it if you leave a review or a rating – it all helps other families to find valuable conversations they might find useful too.
If there's something in particular you'd like to see covered, drop me an email at teenagekickspodcast@gmail.com, or message me on Instagram @iamhelenwills. You'll also find more parenting teens musings in the Teenage Kicks Facebook group. Do feel free to post in there too if you have things to share that might help other parents to open up a dialogue with their own teenagers.
I can't wait to hear what you think, so go and listen now!