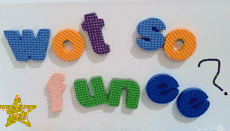 Over Christmas my mother spent some time in my room. I'm not usually fond of this experience, because she tidies things. I take after my Dad – I can't find my stuff if it's tidy! Seriously mother, stay out of my room!
Another ill-effect of the process is that she comes across random bits of paper and old schoolwork I have 'filed.' What? There is nothing wrong with my homework sharing a living space with my tights. It's perfectly logical. To me.
Proud moments for parents
Anyway, she found these. Number one is the speech I prepared last year to convince my class that I should be their representative on the School Council.
She stopped rummaging through my Barbie shoes for bits of lost LEGO at that point and sat down in a corner for a few minutes. I have no idea why, but she did that sniffing thing she does when she's 'having a moment.'
I decided that this would be the best moment to show her my achievement certificate from leaving last year's class. Like most parents she hopes I'll come home with good academic reports, and I very often do, but I failed to win the title of "Most likely to be Prime Minister" last year. Instead, I scooped this one:
It's a good achievement – not many people can remain lively and lovable under the strain of all that maths and literacy!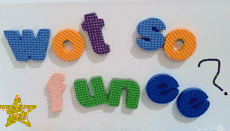 Now, if you have your own post to link this week, grab the badge code from the sidebar, and click the link below to enter your post – I can't wait to see what you have! It's not obligatory, but if you include a link back here in your own post, I'll return the favour with a tweet-out. If you're new here you can check out the Wot So Funee? main page for more info.