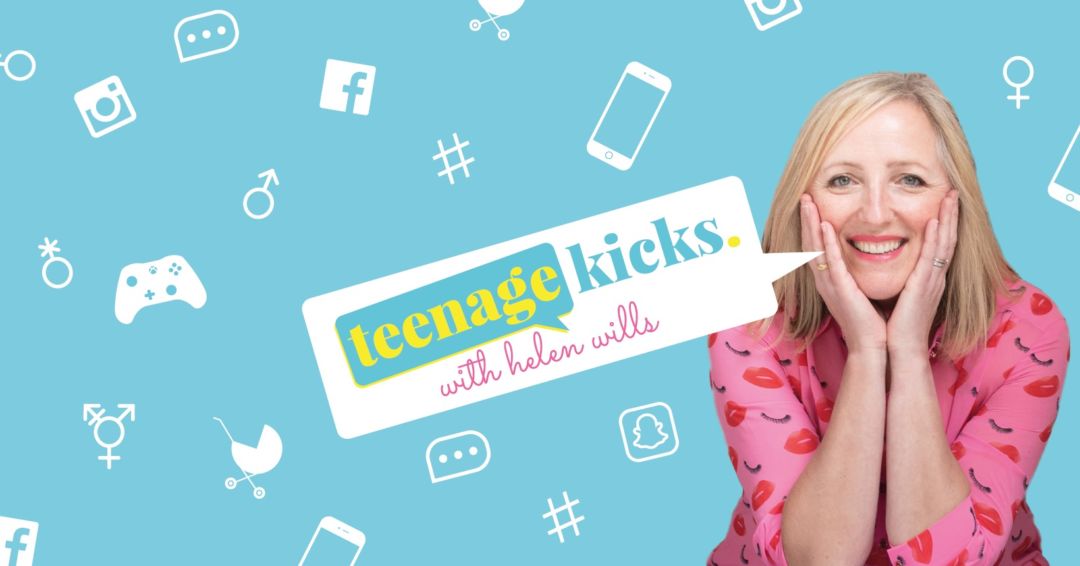 How it feels to be hospitalised with mental health issues as a teenager
Emma Bradley is a Parenting Expert and mum of three. She has a long career as a teacher behind her expertise, but what's really given her the title is her ability to empathise with young people. And that comes from her own personal experiences as much as from her work.
Emma didn't get the GCSE grade she'd been predicted, and this started a course of events that saw her spiral into depression. Eventually she was hospitalised for mental health problems, and had to continue her studies from her hospital ward.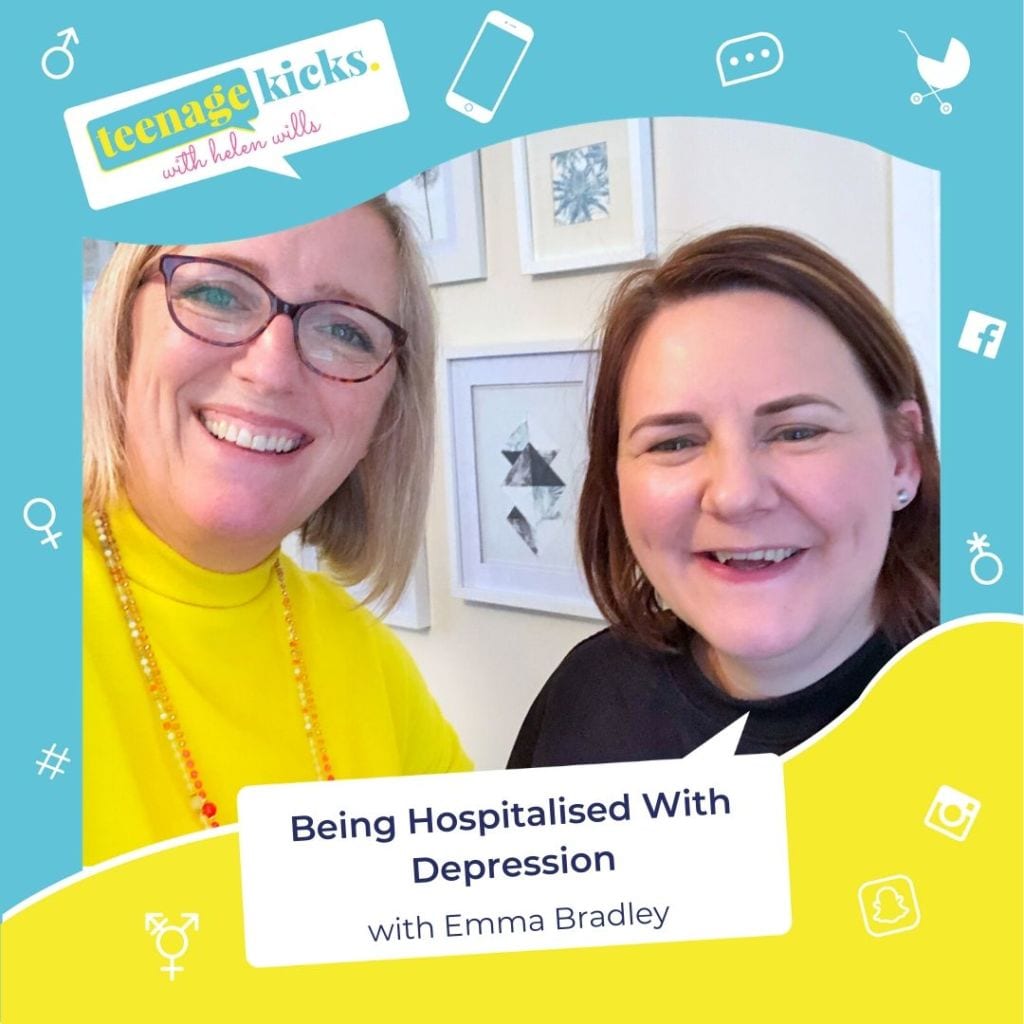 Emma explains how she got through her exams and treatment to go on to university, but not before going through some quite scary moments.
Some of Emma's tips were absolutely brilliant, especially this one about how to start the conversation if you're feeling suicidal:
"If you can't say it, write it down…"
If you think your child or teenager has clinical depression, or is struggling with anxiety or other mental health issues, your first step should be to call your GP. They will signpost you to further support, or arrange an appointment for you with a specialist child and adolescent mental health service (CAMHS).
Useful Links:
You can find Emma here:
Where to listen
You can find the episode in your usual podcast app, or if you prefer, you can listen online below.
Thank you so much for listening! Subscribe now to the Teenage Kicks podcast to hear all my new episodes. I'll be talking to some fabulous guests about difficult things that happened to them as teenagers – including losing a parent, becoming disabled, and being a young carer – and how they overcame things to move on with their lives.
I'd love it if you'd rate and review the podcast on iTunes too – it would really help other people to find it. You can also find more from me on parenting teenagers on my blog Actually Mummy, and on Instagram and Twitter @iamhelenwills.
This episode is sponsored by Blue Microphones, who gave me the brilliant Yeticaster for the recording of the podcast.
For information on your data privacy please visit Podcast.co.
​
Pin for later: