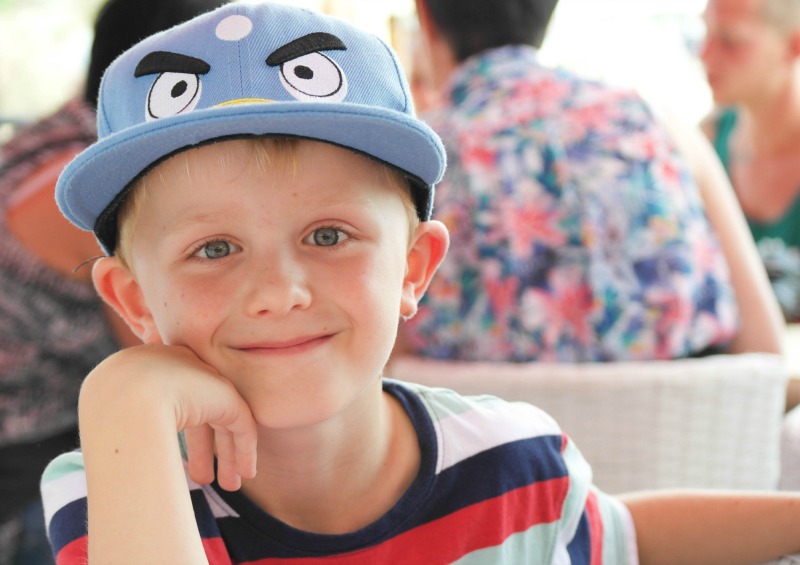 I knew if I took a break from Expressions for a couple of weeks I'd come back with something worth posting. Of course, it's not difficult to take beautiful photos when you're sitting around a pretty French harbour drinking the first Orangina of a family holiday. More on that another day, but this is my favourite shot of the holiday. I rarely get a totally natural shot of the Bug, given as he is to wild grins or teenaged glares when the camera appears. But this is him happy. We left that hat in this café, and he's been sad about it ever since, daily asking when we can take a trip to Camden market to replace it – it has to be the exact same hat, the same Angry Bird.
I love this strong-minded boy.
Expressions is back, so add your photo to the linky below and we'll share it on our Expressions Pinterest board over the weekend.