My mate Annie (what? I know she's an über-blogging-celebrity, but she still draws dinosaurs on my whiteboard when she visits) is abroad. In Tanzania, to be exact, visiting projects funded by Comic Relief with TeamHonk. To find out more read this. In the meantime we are in charge of #SatCap. Which can only mean one thing. Sabotage!
Actually, we did consider posting an image of Mammasaurus looking squiffy, but then we decided that this bloke, snapped outside London's Science Museum at the weekend, was way more loony. Make of it what you will!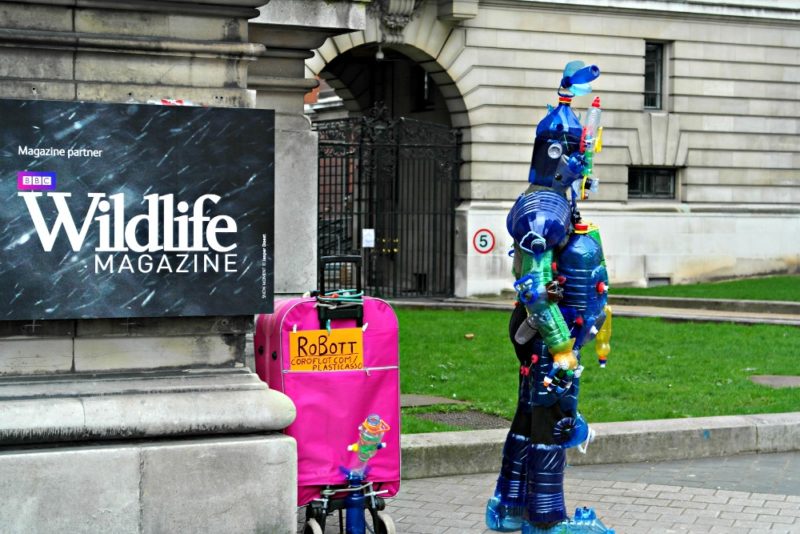 Link up your posts, and hop around spreading the caption love!